Auteur:
Langford, Michael
Auteur:
Andrews, Philip
Editeur:
Taylor & Francis
Publication:
2005
ISBN:
978-0-240-51967-8
e-ISBN:
978-0-08-048109-8
A practical book for the absolute beginner. Learn how to compose your pictures for more visual effect, understand the camera controls that will allow you more creative freedom, tackle different subjects and difficult lighting conditions, photograph in a studio and process and print your own pictures in the darkroom. Each chapter is fully illustrated with colour examples and suggestions for practical exercises allow you to practice and explore different effects. Features include:
how to select and compose a good shot
how different cameras operate: whether film, digital or APS
how to use camera controls; shutter speed, focus, zoom setting, use of flash etc. for creative effect
advice on tackling different subjects
visually identifying and overcoming common faults
exploring simple special effects and unusual images
setting up an indoor studio
processing and printing your own black and white prints in the darkroom
ways of mounting and presenting your work
'Starting Photography' is an authoritative start-up guide written by a leading photography writer with an international reputation. This edition is eminently suited to practical photography courses and has been updated to cover the latest City and Guilds 9231 syllabus. It also includes projects designed to encourage experimentation.
practically orientated and user-friendly guide to get you started fast
lavishly illustrated with inspirational colour images throughout
benefit from the practical suggestions for experimental projects to improve your technique
Voir toute la description
Dossiers
Présent dans 0dossiers publics
Dossiers
Présent dans 0dossiers privés
Commentaires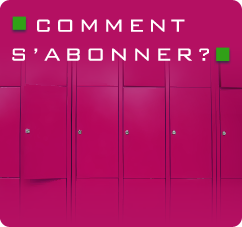 Les fils RSS de Smartlibris