From Copernicus to Newton
Auteur:
Applebaum, Wilbur
Editeur:
Taylor & Francis
Publication:
2000
ISBN:
978-0-8153-1503-2
e-ISBN:
978-0-203-80186-4
A close examination of the dawn of the modern age
With unprecedented current coverage of the profound changes in the nature and practice of science in sixteenth- and seventeenth-century Europe, this comprehensive reference work addresses the broad sweep of individuals, ideas, and institutions that defined culture in this most influential age-when the modern perception of nature and of the universe and our place in it is said to have emerged.
In-depth analyses of the importance of historical context to major development
Disciplines, concepts, and methodologies are approached trough the lens of the social, institutional, and intellectual milieu of the time. The volume has been specifically designed to acquaint the reader with recent insights into the development of scientific ideas in their social and intellectual contexts.
Discussion of the Scientific Revolution's impact on its contemporaneous disciplines
The influence of the Scientific Revolution may also be sought in the very milieu that originally gave rise to it. Included in this volume are entries on sixteenth-and seventeenth-century subject areas important in the shaping of scientific magic, technology, and medicine, for example- that echoed with their own changes those occurring in the sciences.
Coverage of the historiography of the period
With the wealth of studies and interpretations that have accumulated around the Scientific Revolution, there is of course no one method that has been settled on of relating its significance. A unique aspect of this volume is its inclusion of historiographic essays that address these varying interpretations
Voir toute la description
Dossiers
Présent dans 0dossiers publics
Dossiers
Présent dans 0dossiers privés
Commentaires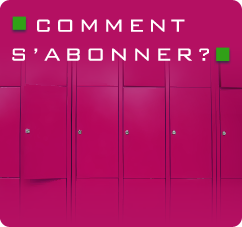 Les fils RSS de Smartlibris