Auteur:
Lane, Richard J
Editeur:
Taylor & Francis
Publication:
2008
Edition n°:
2
ISBN:
978-0-415-47447-4
e-ISBN:
978-0-203-09109-8
Jean Baudrillard is one of the most controversial theorists of our time, famous for his claim that the Gulf War never happened and for his provocative writing on terrorism, specifically 9/11. This new and fully updated second edition includes:
An introduction to Baudrillard's key works and theories such as simulation and hyperreality
Coverage of Baudrillard's later work on the question of postmodernism
A new chapter on Baudrillard and terrorism
Engagement with architecture and urbanism through the Utopie group
A look at the most recent applications of Baudrillard's ideas.
Richard J. Lane offers a comprehensive introduction to this complex and fascinating theorist, also examining the impact that Baudrillard has had on literary studies, media and cultural studies, sociology, philosophy and postmodernism.
Voir toute la description
Dossiers
Présent dans 0dossiers publics
Dossiers
Présent dans 0dossiers privés
Commentaires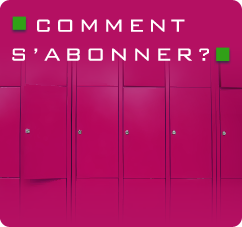 Les fils RSS de Smartlibris