What You Need to Succeed in International Business
What makes some international managers successful while others struggle with basic tasks? If we are all so global nowadays, what makes some of us more "international" than others?

When U.S. managers succeed in only 50% of their global work and UK managers only 14%, the answer lies not with the number of air-miles one clocks up on transatlantic flights or the technical excellence one brings to a job. Success with international teams entails managing culture shock.

In this new edition of the critically acclaimed Breaking Through Culture Shock: What You Need to Succeed in International Business, Elisabeth Marx provides a practical guide to managing the emotional, cognitive, and social facets of participating in international cyber-teams and long-term assignments in another countries. Drawing on the experiences of over two hundred managers from around the world and in-depth interviews with global business leaders like Edward Dolman of Christie's, Peter Job of Reuters, and Win Bischoff of Schroders and Citigroup Europe, Marx explains the many layers and types of culture, providing steps to both businesses and individuals to cope and conquer culture-related stress.

With instructive scenarios and quizzes to test your knowledge, Marx offers positive and practical business advice to those who want to succeed working in international business.
Voir toute la description
Dossiers
Présent dans 0dossiers publics
Dossiers
Présent dans 0dossiers privés
Commentaires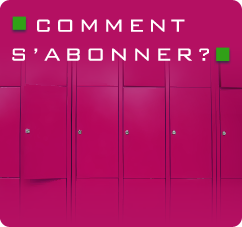 Les fils RSS de Smartlibris