Auteur:
van der Berg, Wim
Editeur:
Bookstorm
Publication:
2011
ISBN:
978-1-920434-14-4
The year 2011 marks an important milestone in the life of rugby in South Africa – the first rugby game was played on local soil in 1861, making this the 150th year of the sport in South Africa.

Wim van der Berg follows the development of the game from its earliest beginnings at Bishops in Cape Town to its status as a national obsession. We meet the players, the teams and the men in charge through the history of South African rugby, and share the highs and lows of the game – the euphoria of the World Cup win at Ellis Park in 1995, the long days of sporting isolation, the chaos of segregated rugby administration under apartheid, and the dedication of players who travelled five days by mule-wagon and by train from Kimberley to Cape Town to play a match in 1884.

The players change over the years, the rules and scoring systems change, but the spirit of the game is enduring – inspiring generations of players and spectators.

Van der Berg tracks the changes in provincial rugby, the move from an amateur game to professionalism, the growth of the major competitions that TV viewers follow so passionately, but never loses sight of the people behind the game – the players, the coaches, the administrators and the fans. Included are detailed statistics on the Currie Cup and international matches through the 150 years of rugby's history in South Africa – who played, who scored, final scores and more.

Wim van der Berg is a seasoned sports writer and author of several books on rugby, including Blue Bulls: 70 years of glory and Great Moments in Currie Cup History. He has contributed to numerous magazines and newspapers over the past 40 years. He has been involved in rugby as a player, referee, coach, manager and club administrator.
Voir toute la description
Dossiers
Présent dans 0dossiers publics
Dossiers
Présent dans 0dossiers privés
Commentaires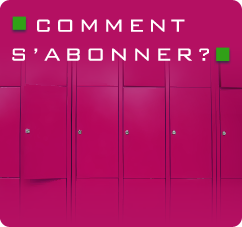 Les fils RSS de Smartlibris