The Right Excellent Sir Hugh Worrell Springer
Auteur:
Springer, Kean
Editeur:
Ian Randle Publishers
Publication:
2008
ISBN:
978-976-637-703-8
e-ISBN:
978-976-637-358-0
With a career spanning more than half a century, third native Governor-General and National Hero, the Right Excellent Sir Hugh Worrell Springer, solidified his place in Barbadian and Caribbean history, contributing remarkably to Barbadian public education policy and politics.
From his beginnings as an administrator, Sir Hugh's public service took him through many organisations in many positions, including organiser and first General Secretary of the Barbados Workers Union, first Registrar of the University College of the West Indies, as well as MP for the then Barbados Progressive League, and acting Governor. Sir Hugh was credited as playing a major part in the success of the Barbados Progressive League. As historian F.A. Hoyos writes, "Hugh Springer's organising genius at this stage was of the first importance to the labour movement..."
In Truly a Gentleman, author Kean Springer goes behind the looming public image to show Sir Hugh, the man. Through his letters, published works, addresses, and testimonies from his family, friends and colleagues, she paints an elegant portrait of this great son of Barbados.
Kean H.W. Springer is a well-known literary and music critic and calypso commentator. A classically trained pianist and recording artist, she has received several honours for her contribution to cultural activities in Barbados and the Caribbean. As the niece-in-law of the late Sir Hugh, she brings rare insight to the personal life of this public figure.
Voir toute la description
Dossiers
Présent dans 0dossiers publics
Dossiers
Présent dans 0dossiers privés
Commentaires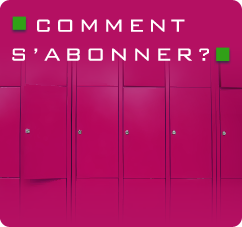 Les fils RSS de Smartlibris