How Performing Artists Can Make a Living While Still Doing What They Love
Auteur:
Baker, William
Auteur:
Gibson, Warren C.
Auteur:
Leatherwood, Evan
Editeur:
Amacom
Publication:
2016
ISBN:
978-0-8144-3615-8
If you're like most performing artists, you're not in it for the money. Whether you're a musician, a dancer, or an actor, you've spent years mastering your craft. But to make it your career—you need to figure out how to get paid.
Jobs are scarce and talent alone no longer assures success. Today's performers need to hone their entrepreneurial skills and create their own careers. Inspired by the celebrated Juilliard course, The World's Your Stage explains the business side of the performing arts. Filled with insights from leading figures in the arts as well as lessons from thriving artist-entrepreneurs, the book helps you:
Understand the numbers
Find your niche—and fill it
Market and promote yourself and your venture
Network productively
Fundraise both online and off
Balance artistic and financial growth with the Oportunity Framework
And more.

Keep your dream alive, but keep a clear eye on the facts. With planning and work, you can make a living doing what you love—you just need to learn how.
Voir toute la description
Dossiers
Présent dans 0dossiers publics
Dossiers
Présent dans 0dossiers privés
Commentaires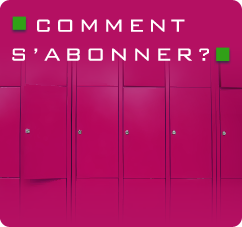 Les fils RSS de Smartlibris