The essentials of giving and receiving constructive criticism
Auteur:
50Minutes.com
Editeur:
50 Minutes
Publication:
2015
ISBN:
978-2-8062-8613-0
Ready to take your business to the next level? Find out everything you need to know about delivering and receiving constructive feedback with this practical guide.

Most of us find it difficult to deliver feedback: no matter how constructive we intend our comments to be, there is always a risk that the other person will feel attacked and react with defensiveness or even outright hostility. Similarly, when it is our turn to listen to feedback, many of us struggle to accept other people's comments and make meaningful changes. However, by making you aware of your strengths, weaknesses and areas for improvement, constructive feedback can increase your self-awareness and self-confidence and give you and your team the added edge you need to succeed.

In 50 minutes you will be able to:
• Identify the different kinds of feedback and learn when they should be used
• Give yourself the best possible chance of success by adapting your approach to the person
• Be more receptive to feedback and use it to improve your performance

ABOUT 50MINUTES.COM | COACHING
The Coaching series from the 50Minutes collection is aimed at all those who, at any stage in their careers, are looking to acquire personal or professional skills, adapt to new situations or simply re-evaluate their work-life balance. The concise and effective style of our guides enables you to gain an in-depth understanding of a broad range of concepts, combining theory, constructive examples and practical exercises to enhance your learning.
Voir toute la description
Dossiers
Présent dans 0dossiers publics
Dossiers
Présent dans 0dossiers privés
Commentaires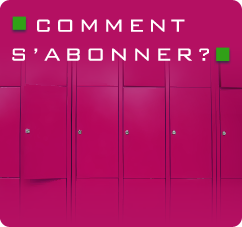 Les fils RSS de Smartlibris