Beat your procrastination habit once and for all
Auteur:
50Minutes.com
Editeur:
50 Minutes
Publication:
2015
ISBN:
978-2-8062-8899-8
Change is only 50 minutes away! Find out everything you need to know about overcoming your procrastination habit with this straightforward guide.

If you suffer from a problem with procrastination, no matter what your situation, you are not alone. Many people struggle with time management and motivation, but this can harm professional development and personal fulfilment. This guide will help you to organise your time and stop procrastinating, helping you to become more productive and, eventually, happier.

In just 50 minutes you will be able to:
• Identify the root causes of your procrastination habit
• Find the motivation to reduce your procrastination and improve your productivity
• Organise your time so that you can do everything you need and want to do

ABOUT 50MINUTES.COM | HEALTH AND WELLBEING
The Health and Wellbeing series from the 50Minutes collection is perfect for anyone looking to be healthier and happier in their personal life. Our guides cover a range of topics, from social anxiety to getting ready for a new baby, and provide simple, practical advice and suggestions to allow you to reduce stress, strengthen your relationships and increase your wellbeing.

Voir toute la description
Dossiers
Présent dans 0dossiers publics
Dossiers
Présent dans 0dossiers privés
Commentaires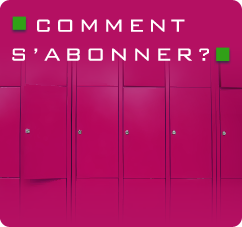 Les fils RSS de Smartlibris