A Field Guide to the Damselflies and Dragonflies of Britain and Ireland
Auteur:
Smallshire, Dave
Auteur:
Swash, Andy
Editeur:
Princeton University Press
Publication:
2018
Edition n°:
4
ISBN:
978-0-691-18141-7
A fully revised, comprehensive photographic field guide to the dragonflies of Britain and Ireland

Britain's Dragonflies is the only comprehensive photographic field guide to the damselflies and dragonflies of Great Britain and Ireland. Written by two of Britain's foremost Dragonfly experts, this fully revised and updated fourth edition features hundreds of stunning images and identification charts covering all 57 resident, migrant and former breeding species, and six potential vagrants. The book focuses on the identification of both adults and larvae, highlighting the key features. Detailed species profiles provide concise information on identification, distribution, flight periods, behaviour, habitat, status and conservation. Other sections cover biology; how to watch, photograph, record and monitor Dragonflies; conservation status and legislation; and introduced exotic species.

This redesigned, updated and expanded edition features:
Beautiful colour plates showing males, females, immatures and all colour forms for every species
Over 500 stunning photographs, many of which are new, and more than 550 illustrations
Up-to-date species profiles and distribution maps
Detailed, easy-to-use identification charts for adults and larvae
Dave Smallshire is an ecologist, lecturer and wildlife tour guide, and plays an active role in the British Dragonfly Society. He formerly worked as an environmental adviser to the UK government. Andy Swash is an ecologist, a renowned wildlife photographer and tour leader and managing director of WILDGuides. He is the coauthor of five other books in the WILDGuides Britain's Wildlife series, and has written and edited many other titles.
Voir toute la description
Dossiers
Présent dans 0dossiers publics
Dossiers
Présent dans 0dossiers privés
Commentaires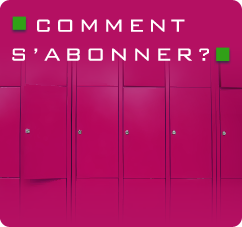 Les fils RSS de Smartlibris