Auteur:
Biggar, John
Editeur:
Andes
Publication:
2015
e-ISBN:
978-0-9934387-3-8
'The Andes - A Guide for Climbers' is the only comprehensive guidebook to the peaks of the Andes.

This is the 4th English edition of the only comprehensive climbing guidebook to the peaks of the Andes. It covers many areas not described in any other source. This new edition has expanded coverage of the whole range, with many new photos and route diagrams plus extended coverage of the ski-mountaineering opportunities in the Andes.The book contains details of how to climb all 100 of the major 6000m peaks in the Andes, plus route information for approximately 300 other peaks. There are over 240 route diagrams, 150 additional photos and 80 sketch maps.

Because an unforgettable journey starts with a thorough preparation, find out everything you need to know about climbing the Andes in Southern Peru in this guide

ABOUT THE AUTHOR

The author John Biggar is a professional mountaineering instructor based in Castle Douglas, Kirkcudbrightshire, Scotland. His first publication was an internal report for the nuclear physics department at Edinburgh University, entitled "Anisotropies in the Sequential Break-up of Li6". Since those days John has done little nuclear physics but has been climbing and ski-mountaineering in the Andes a lot. He has climbed many of the highest peaks, including 19 of the 20 highest, made over 100 ascents of 6000m peaks, plus 180 ascents of Andean 5000m peaks. He has made first ascents of six 6000m peaks and also made the first ski descent of Domuyo, the highest peak in Patagonia. A professional mountaineering instructor, he runs a business which specialises in mountaineering, skiing and ski-mountaineering expeditions to South America.
Voir toute la description
Dossiers
Présent dans 0dossiers publics
Dossiers
Présent dans 0dossiers privés
Commentaires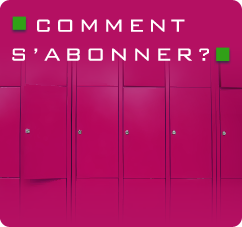 Les fils RSS de Smartlibris