Travel guide
Auteur:
Baud, Anselme
Editeur:
Nevicata
Publication:
2015
e-ISBN:
978-2-511-03121-6
Discover the skiing downhills of the Swiss Val Ferret Mountain in this very detailed and documented book, written by one of the most talented skiers of his generation.

Located at the very heart of the highest mountains of Europe, the majestic Swiss Val Ferret massif stands as a reference among the most sacred skiing places in the world. When winter comes, this snow-addict heaven offers a unique range of dream slopes, from the easiest to the most breathtakingly high ones.

Anselme Baud is an extreme skiing leading head and one of the best experts of this mountain. From classic skiing hikes to mountaineering competitions, this guide book presents a precise description of all the biggest slopes this mythic area could offer.

In this volume you can find all the information about the Swiss Val Ferret.

Thanks to his charming accounts and instructive advice, Anselme Baud shares with us his precious and wide experience as a high mountain guide and an exceptional skier.

ABOUT THE AUTHOR

Born in Morzine in 1948, Anselme Baud made a mark on the Alps skiing steep slopes history. He was a high mountain guide in 1973, and was one the first who skied extreme downhills in the Alps, the Andes, in Antarctica or in the Himalayas. As an ENSA professor, he supervised during several years the mountain guides training in Bolivia and Nepal.

EXCERPT

Swiss Val Ferret offers a very special collection of ski descents and tours. The numerous heli-drops of skiers in the winter have little affect on the ski-tourers in the area as the classic tours, such as the Three Cols, and the start of the Chamonix-Zermatt Haute Route don't really get skied until the spring.
There are three big huts that are convenient for early morning starts. A fourth hut (smaller and in a wonderful location) is also used by skiers, although it was built with summer climbers and mountaineers in mind and is similar to the La Maye Bivouac on Mont Dolent.
Voir toute la description
Dossiers
Présent dans 0dossiers publics
Dossiers
Présent dans 0dossiers privés
Commentaires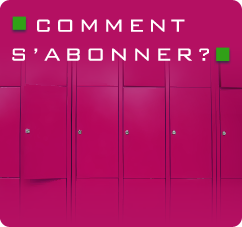 Les fils RSS de Smartlibris