A Field Guide to the Butterflies of Great Britain and Ireland
Auteur:
Newland, David
Auteur:
Still, Robert
Auteur:
Swash, Andy
Editeur:
Princeton University Press
Publication:
2020
Edition n°:
4
ISBN:
978-0-691-20544-1
e-ISBN:
978-0-691-21178-7
A new and improved edition of the popular photographic field guide

Britain's Butterflies is a comprehensive and beautifully designed photographic field guide to the butterflies of Britain and Ireland. Containing hundreds of stunning colour photographs, this extensively revised and updated new edition provides the latest information on every species ever recorded. It covers in detail the identification of all 59 butterfly species that breed regularly, as well as four former breeders, 10 rare migrants and one species of unknown status. The easy-to-use format will enable butterfly watchers—beginners or experts—to identify any species they encounter. Produced in association with Butterfly Conservation, this edition features new introductory sections to the main "types" of butterflies; updated distribution maps; a revised species order reflecting the latest taxonomy; revised sections on recording and monitoring, and conservation and legislation; and a new section on climate change.
Stunning colour plates show typical views of each butterfly species, including the various forms and common aberrations
Detailed species profiles provide information on status and distribution, including up-to-date maps, and cover adult identification; behaviour; breeding habitat requirements; population and conservation; egg, caterpillar and chrysalis; and caterpillar foodplants
Photographs of the egg, caterpillar and chrysalis for every breeding species
Sections on biology, where to look for and how to identify butterflies, and other essential information
Voir toute la description
Dossiers
Présent dans 0dossiers publics
Dossiers
Présent dans 0dossiers privés
Commentaires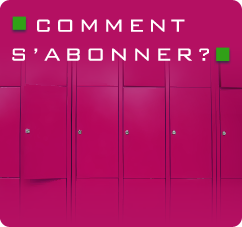 Les fils RSS de Smartlibris